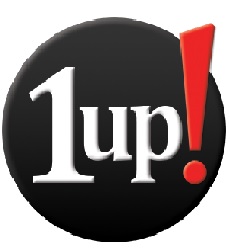 1up! is now part of the ePublishing family!
1up! was one of the original developers of website software for community newspapers nationwide and has provided their publishers with great service and online software for more than 20 years. We've merged with ePublishing to keep building upon that success, service, and software.
ePublishing is the global leader in news publishing and B2B content management systems.  They developed, and manage, the Ellington CMS that is the foundation of the Django open-source platform. The ePublishing staff has the skillset and expertise to provide all the training and experience to make community publishers thrive in the Ellington CMS.
If you've landed on this page you're either a 1up! client or a person who's heard about 1up! and you want to know more about 1up!.
1up! clients: 
We'll be upgrading your experience by upgrading your site to the Ellington platform soon.
We'll also be helping you transition several of your services to "best-in-class" platforms to further enhance your online work. Email, e-commerce, advertising will all be shifting away from the cms and will be hosted on services like Gmail, AuthorizeNet, and Google's Ad Manager. These services have tons of flexibility, redundancy, and speed...particularly your e-commerce, which will be deposited directly into your own bank accounts in real-time!).
Sites are being built now, so watch your "In" box for a note getting the transition started! Or call David McChesney if you have questions about anything.
Those wanting to know more about 1up!...and ePublishing: 
Contact us for a demonstration of the software, services, and staff that will help you make your website the strongest in your market.
Ask for David at 765.452.3936 or email him at ePublishing@going1up.com
Thank you for your interest and support!